Do You See What I Smell?
La Crosse Wisconsin is known for its magical beauty; nestled between the bluffs as the Mississippi River slowly winds its way through the valley, the Coulee's, at some point, make their way to connect with some magnificent river system, and the rolling farmlands sporadically dot the landscape with green pastures, fields of grain, and small herds of cattle.  These exact scenes are what attracts so many to our area every year, every month of the year, and why our region is such a desirable place to live.  Now, let's step back for a moment, and imagine that you are unable to capture the essence of these things with your sight.  What do you see now?  It's not what you see, but what you might smell.  Over the years, I have noticed certain smells and aromas that are somewhat exclusive to the City of La Crosse.  So, from a person who is not able to see, here are the top 5 smells one might readily identify in the City of La Crosse.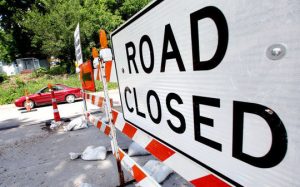 #5.  As you come into La Crosse from the north side, along highway 35/53 also known as Rose Street, you begin to detect an aroma that is all too familiar in Wisconsin during our 5th season; road construction.  Mathy Construction, has an asphalt plant that gives La Crosse the first of its distinct smells.  It's not a bad smell, but if the wind is right, you may want to take Lang drive instead.
#4.  On a hot summer's day, which I experienced just earlier this week, there is an unforgettable smell that makes you wonder to yourself, where is the cattle truck parked?  As I was walking toward Gundersen Health System, it kept getting stronger.  The air was stagnant, there was very little or no wind, and then it dawned on me; the Isle of Plume!  Let's just say, it's a smell you can't, but will want to forget!
#3.  La Crosse is the site of the largest migration in the world of this species and has been featured on National Geographic.  If you are from this area, or anywhere on the Mississippi from Redwing to Prairie duChien, the aroma the day after is one of a kind.  Our area has the largest May Fly hatch in the world, and if we are lucky, it can happen multiple times throughout the summer.  If we are even luckier, it will happen during RiverFest!  Nonetheless, it is a love it or leave it smell, but the reality is that the hatch provides an amazing food source for fish, birds, and animals of all kinds.  However, they are messy, and the morning after, you would swear you were standing in the middle of a fish market!
#2.  Love it or leave it, Wisconsin is the home of many brewing companies including our own hometown.  The City Brewery, the former G. Heileman Brewing Company, has brewing for decades.  If you catch this on the right day, and if the wind is right, you can smell the malted hops and barley blocks away.  I don't mind the smell, but don't think I could live in the area around the brewery near the methane gas exhaust as this is one smell that if the wind is right, your sails will melt, your nose hairs will get singed, and you will blame it on your spouse or your dog!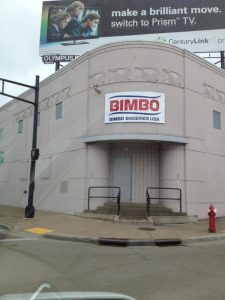 #1.  I commute daily via MTU to my office in downtown La Crosse, and without a blink, immediately detect my most favorite smell.  The Bimbo Bakery makes croutons throughout the day, and every time I smell it, I reactively think to myself, fresh hot bread with fresh Wisconsin butter is the best!  One can immediately tell if they are seasoned or plain, but regardless of which one is being made, it is the most desirable smell in the city!
These are only a few, so what smells and aromas do you associate with La Crosse?
by Steven Johnson and Bennett (his seeing eye dog)