Tri-State Home Inspections
Tri-State Home Inspections is the Only Certified Master Inspector in the LaCrosse Wisconsin and Tri-State area
Tri-State Home Inspections is the Only Certified Master Inspector in the LaCrosse Wisconsin and Tri-State area.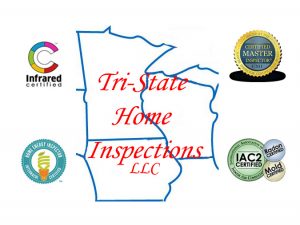 Owner, LeRoy Holm will give you information that can help you with the most emotional decision and financial investment you will ever make.
Tri-State Home Inspections empower you to take control of your real estate transaction by:
-Helping to identify potential problems
-Surveying the condition of the home
-Looking at possible repairs or updates
-Helping you to take control of your investment decision
-With Tri-State Home Inspections you will experience peace of mind and confidence about your investment.
Tri-State Home Inspections Promise to you;
"Choosing the right home inspector can be difficult. Unlike most professionals, you probably will not get to meet me until after you hire me. Furthermore, different inspectors have varying qualifications, equipment, experience, reporting methods, and yes, different pricing. One thing for sure is that a home inspection requires work, a lot of work. Ultimately, a thorough inspection depends heavily on the individual inspector's own effort. If you honor me to inspect your new home, I guarantee that I will give you my very best effort. This I promise you."
~LeRoy Holm owner of Tri-States Home Inspections
A little reading about how to make your home a better place to live.
http://tristatehomeinspections.org/newsletter