Smile With Uss – Dr. Michael Uss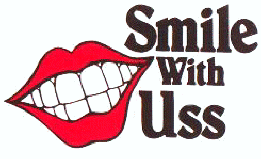 Dr. Michael Uss is a general dentist office for children and adults, whether you are searching for cosmetic dentistry to help your smile shine or simply a general dentist with years of experience providing excellent individualized care, look to the practice of Michael W. Uss, DDS.
About Smile With Uss – Dr. Michael Uss
Our practice provides a variety of dental procedures ranging from crowns, bridges and implants to fillings and dentures. Dr. Michael Uss' cosmetic services such as veneers and porcelain crowns can give you the smile you have always wanted, Our practice is proud to have serve the dentistry needs of the La Crosse area for nearly 30 years. Our educated, enthusiastic and personal staff provides the utmost in patient care and attention. For the dedicated and accessible dental service you deserve, call Dr. Michael Uss at Smile With Uss Dental.
Services Available at Smile With Uss – Dr. Michael Uss
Restorative Dentistry
Pediatric Dentistry
Implant Dentistry
Dental Examinations/ Cancer screening
Root Canal Treatment
Dental Sealant Treatment
Dentures and Partials
Bridges
Porcelain and Full Cast Crowns & Veneers
Bonding & Esthetic Filling
Proud member of the following associations:
Professional Associations
American Dental Association (ADA) Member
Wisconsin Dental Association (WDA) Member
La Crosse Dental Association Member
NFIB Member
Hours
Monday –Thursday 8:00 a.m. – 5:00 p.m.
Friday: Emergency appointments available