Listing Overview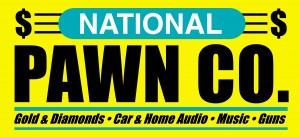 National Pawn Company's first store was started in 1991 in Rochester, Minnesota. Since then National Pawn Company has opened locations in South Dakota and Wisconsin, Including our newest store in La Crosse Wisconsin. At National Pawn Company, we emphasize customer service. We strive to provide an upgraded image in its stores appearance, through cleanliness and professional retail displays.
At National Pawn Company you can get an instant Pawn that will always be "FAST, FRIENDLY & CONFIDENTIAL," or shop our tremendous variety of "GREAT STUFF AT LOW PRICES!" Stop in today and experience the difference!
National Pawn Company's Mission Statement: To serve our customer's needs with the utmost honesty and integrity and to treat each customer with dignity and respect.
Services Available at National Pawn Company
We offer a variety of fast and friendly services. Click on a service below to learn more. Here is a list of services available at our La Crosse location:
Pawn Loan: A collateralized loan on your merchandise.
Buy: When you desire to sell your merchandise outright.
Retail: Great Stuff At Low Prices!
Diamond Club
We have a full time jeweler that can customize your jewelry, or create your own new heirloom piece. By joining the Diamond Club we can remind you on birthday, and anniversaries through your email, if you choose. Also receive valuable coupons and frequent customer discounts by joining one or both of the programs.
Job Videos
No videos attached with this job.