National Pawn Company

Warning: getimagesize(/home/lxrlaxwi/public_html/wp-content/uploads//IMG_0017-899x5991.jpg) [function.getimagesize]: failed to open stream: No such file or directory in /home/lxrlaxwi/public_html/wp-content/themes/Buzzler/functions.php on line 3244

Warning: Division by zero in /home/lxrlaxwi/public_html/wp-content/themes/Buzzler/functions.php on line 3260

Warning: getimagesize(/home/lxrlaxwi/public_html/wp-content/uploads//IMG_0017-899x5991.jpg) [function.getimagesize]: failed to open stream: No such file or directory in /home/lxrlaxwi/public_html/wp-content/themes/Buzzler/functions.php on line 3244


Warning: getimagesize(/home/lxrlaxwi/public_html/wp-content/uploads//IMG_0105-799x5991.jpg) [function.getimagesize]: failed to open stream: No such file or directory in /home/lxrlaxwi/public_html/wp-content/themes/Buzzler/functions.php on line 3244

Warning: Division by zero in /home/lxrlaxwi/public_html/wp-content/themes/Buzzler/functions.php on line 3260

Warning: getimagesize(/home/lxrlaxwi/public_html/wp-content/uploads//IMG_0105-799x5991.jpg) [function.getimagesize]: failed to open stream: No such file or directory in /home/lxrlaxwi/public_html/wp-content/themes/Buzzler/functions.php on line 3244


Warning: getimagesize(/home/lxrlaxwi/public_html/wp-content/uploads//IMG_7875-899x5991.jpg) [function.getimagesize]: failed to open stream: No such file or directory in /home/lxrlaxwi/public_html/wp-content/themes/Buzzler/functions.php on line 3244

Warning: Division by zero in /home/lxrlaxwi/public_html/wp-content/themes/Buzzler/functions.php on line 3260

Warning: getimagesize(/home/lxrlaxwi/public_html/wp-content/uploads//IMG_7875-899x5991.jpg) [function.getimagesize]: failed to open stream: No such file or directory in /home/lxrlaxwi/public_html/wp-content/themes/Buzzler/functions.php on line 3244

Listing Overview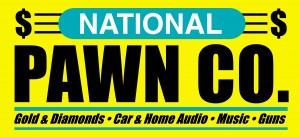 "National Pawn Company on Berlin Drive, just off of highway 16 has LOST OUR LEASE!  
On 

September 30

, we will be closing our doors for good! 
That means you have until then to save even more money on our gently used sporting goods, home and car audio, musical instruments, movies, tools and more! Save 20, 30, 40, up to 60 percent on everything in the store!!!
We will be open from 10-5 

Monday

 thru 

Friday

 and 10-4 Saturdays, so what are you waiting for?  
Stop into National Pawn for our STORE CLOSING SALE! Just past HOM furniture on Highway 16."
Job Videos
No videos attached with this job.