Bion's Full Service Auto Care
Bion's Mobil Full Service Auto Care
Honest, hardworking and family-run, that is how people describe Bion's Full Service Auto Care. In business,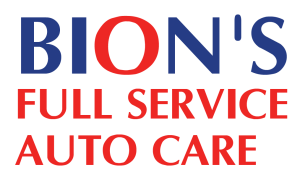 since 1929 the Bion's name means quality, integrity and hardworking. Bion's Mobil has quality Mobil gas, as well as the only Full-Service gas pump in La Crosse. Bion's also rents U-Hauls, fixes tires, has snacks, and best of all has honest mechanics. How many mechanics tell you to wait so you can get a few more miles in before doing a repair? Bion's does, they will work with you to make sure your vehicle has plenty of life left in it.
For all your auto repairs and new tire service, turn to a name you can trust. Turn to Bion's Full Service Auto Care in La Crosse, WI. In business since 1929, you can trust their service and experience.
Bion's Service Center is a Mobil gas station and complete auto service station. At Bion's they service both foreign and domestic vehicles including engine tuning, electronic fuel injection service and repairs, anti-lock brake system service and repairs, power window and door lock repair, drivability diagnostics, transmission service and repairs, engine service and repairs, cooling system and radiator service, and don't forget about the tires. Bion's Service Center and Mobil Gas a La Crosse treasure and family run business since 1929.