John's Bay Auto Repair

Warning: getimagesize(/home/lxrlaxwi/public_html/wp-content/uploads//1969_ChevelleSS-300x224.jpg) [function.getimagesize]: failed to open stream: No such file or directory in /home/lxrlaxwi/public_html/wp-content/themes/Buzzler/functions.php on line 3244

Warning: Division by zero in /home/lxrlaxwi/public_html/wp-content/themes/Buzzler/functions.php on line 3260

Warning: getimagesize(/home/lxrlaxwi/public_html/wp-content/uploads//1969_ChevelleSS-300x224.jpg) [function.getimagesize]: failed to open stream: No such file or directory in /home/lxrlaxwi/public_html/wp-content/themes/Buzzler/functions.php on line 3244


Warning: getimagesize(/home/lxrlaxwi/public_html/wp-content/uploads//johns-bay-300x225.jpg) [function.getimagesize]: failed to open stream: No such file or directory in /home/lxrlaxwi/public_html/wp-content/themes/Buzzler/functions.php on line 3244

Warning: Division by zero in /home/lxrlaxwi/public_html/wp-content/themes/Buzzler/functions.php on line 3260

Warning: getimagesize(/home/lxrlaxwi/public_html/wp-content/uploads//johns-bay-300x225.jpg) [function.getimagesize]: failed to open stream: No such file or directory in /home/lxrlaxwi/public_html/wp-content/themes/Buzzler/functions.php on line 3244

Listing Overview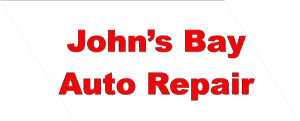 To say that John's Bay Auto Repair in La Crosse specializes in auto repair is an understatement. John Radtke has been a fixture in the automotive business in the La Crosse, Onalaska area for many years. While growing up on a farm near Black River Falls, John fell in love with making things work. From cars and trucks and vans to small engines and ATV's and more John's Bay Auto Repair can and will handle your vehicle maintenance.
John's Bay Auto Repair on the South Side of La Crosse located 2 doors down from KFC has a motto and it is "I can Fix that." Put John to the test.
John's Bay Auto Repair Specializes In:
Maintenance
Tune-ups
Brakes
Computer Diagnostics
Any car, truck or van
From small engine work and repair to the bigger stuff, John's Bay Auto Repair can take care of it whether it is a mower, tractor, weed eater, or anything in between.
From insulation of Trailer Hitches to renting our U-Hauls, John's Bay Auto Repair will take care of you.
Job Videos
No videos attached with this job.