Listing Overview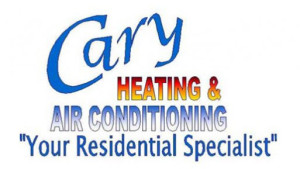 Cary Heating and Air Conditioning has been serving La Crosse and Surrounding Areas since 1929! As your Premier American Standard Dealer we specialize in professional installation of all American Standard Systems including:
High Efficiency Furnaces and Air Conditioners as well as Indoor Air Quality (IAQ) Products. We also service and install In-Floor Heating Systems, Hydronic Boiler Systems and Solar Hot Water Systems.
Along with our professional Installation Department, our Technicians are qualified to service all makes and models of heating and cooling systems, and are available 24 hrs a day for emergency repair!
About Cary Heating and Air Conditioning
Cary Heating was originally established as Cary Oil Burner Co. in 1934 by Emil Bjerstedt. Prior to Cary Oil Burner Co., Emil managed the local business as an outlet of the Cary Manufacturing Co. of Waupaca, WI for 5 years. Cary Oil Burner Co. specialized in oil burning equipment, in particular, coal to oil conversions. Emil, joined by his son Bruce in 1948, continued to expand the business as natural gas became more readily available. Bruce continued the business until his retirement in 1990.
The business was purchased by Marv Becker and Carl Newcomb on March 1, 1990. Cary Heating operated from 20 Copeland Ave Building 5 in La Crosse until May of 1994 when it moved to 808 Copeland Ave, La Crosse, where it continues to operate today as Cary Heating & Air Conditioning Company, Inc.
Marv Becker and Carl Newcomb remained sole shareholders until December 31, 2008, when Bill Becker became the third shareholder. As of this writing, Cary Heating employs 3 salesmen, 9 HVAC installers/service technicians and 2 office staff.
Cary Heating continues to operate today specializing in quality installation and service of American Standard Heating & Air Conditioning equipment, boilers, in-floor heating systems, solar hot water systems, and indoor air quality systems.
Visit Cary Heating and Air Conditioning on Facebook!

Job Videos
No videos attached with this job.